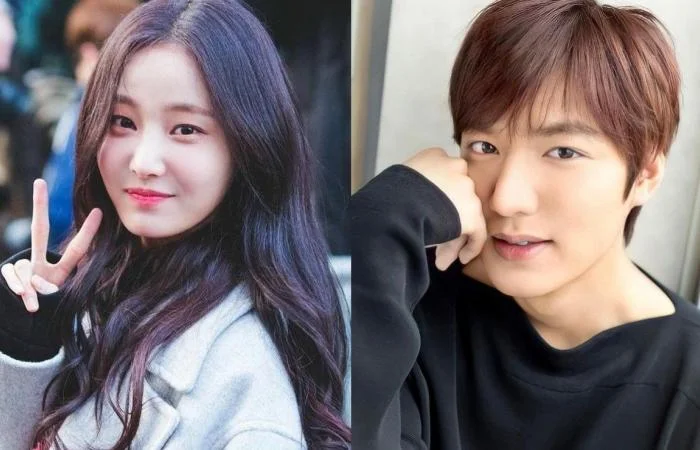 Is Lee Min Ho dating Yeonwoo???
8:00 PM Sep 4, 2021 IST
Our loving Lee Min Ho stay in heart of millions of fans and loved by everyone. Recently Lee Min Ho is in talks to have Yeonwoo as his girlfriend.

The media report also divulged that Yeonwoo spent her birthday with Lee Min Ho on August 1st. Min Ho spent time with Yeonwoo as the clock struck midnight. Lee Min Ho later invited the 25-year-old 'Tempted' star to his house.

According to the latest reports on Dispatch, the two have been in a relationship for about 5 months. The star couple was spotted last evening on a casual movie date.

Fans are so excited and looking forward for their relationship. According to the report, Lee Min Ho played the perfect date and picked up his lady love drove her to the movie theatre in Coex.

It was also reported that the couple, who got romantically involved during the lockdown, had most of their dates indoors at each other's houses that are just walking distance away.

According to sources it was stated that "Lee Min Ho and Yeonwoo both enjoy playing video games and watching movies. Their common interests made them even closer."

All fans wish them to be happy and look forward for further progress.

On the other hand, Lee Min Ho's agency had sent out a statement that read, "They are just acquaintances. They are not dating each other." Further referring to the viral movie date photos taken in a parking lot, the agency claimed, "They didn't go to the movies with just two of them. There were other friends as well. The pictures seem like it (but it's not true.)".

Also Yeonwoo's agency MLD Entertainment revealed that "upon checking with Yeonwoo herself, they (Lee Min Ho and Yeonwoo) have a close senior-junior relationship." Clearing the air, they further added that the belated response was due to 'filming delays in Yeonwoo's upcoming drama 'Dali and Cocky Prince'.
---




---
Nongshim Ramyun Korean Style Spicy Noodle
---
Our Popular Posts
---